CUT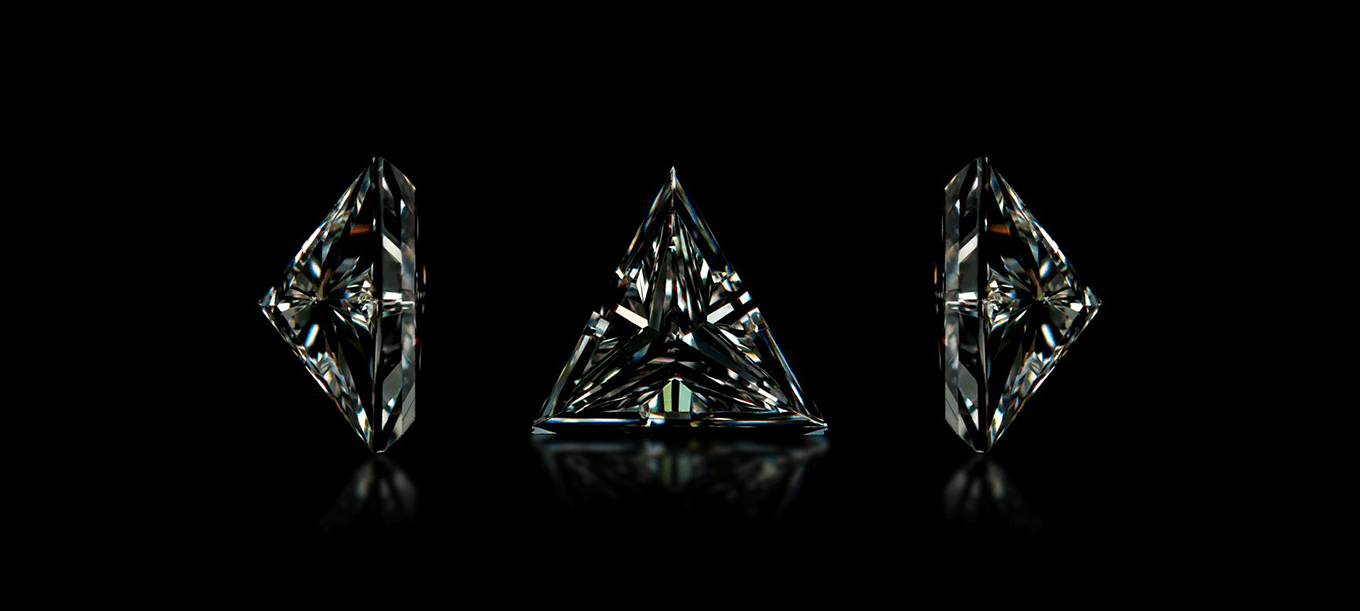 The 'Maya cut' was hand-drawn by Pekarevskaia herself and it took years of working with skilled ateliers in several different countries to find the right team to create it. Patented globally, the cut has an architectural, minimalistic design, and has been created with 28 glittering facets.
To Pekarevskaia, the triangle is the true symbol of love, with the peak embodying the Divine Spirit and the lower two points representing two lovers. The point at which all corners connect, is where one can find true, unconditional love.
The triangle is also said to be representative of power, intellect, wisdom and truth, and in spirituality, triangles represent the union of mind, body and soul.